Do you want to speak to the press with self-confidence?
We teach you to deal with radio, television, newspapers and social media with professionalism. Whether you are a CEO, an entrepreneur or an employee. As spokesperson, you are the face of your organization. You determine the content and the visuals of the message. During our media training program, you learn how journalists think and work, so that you are never taken by surprise again. We help you master valuable speaking techniques, allowing you to maintain control of the conversation or interview.
What does it bring you?
When you decide to speak to the media, this is a great opportunity to get your message across to a wider public.
After following the media training program:
You know how journalists think and work.
You have what it takes to get your message across loud and clear.
You dare to be true to yourself, and you speak with compassion and involvement.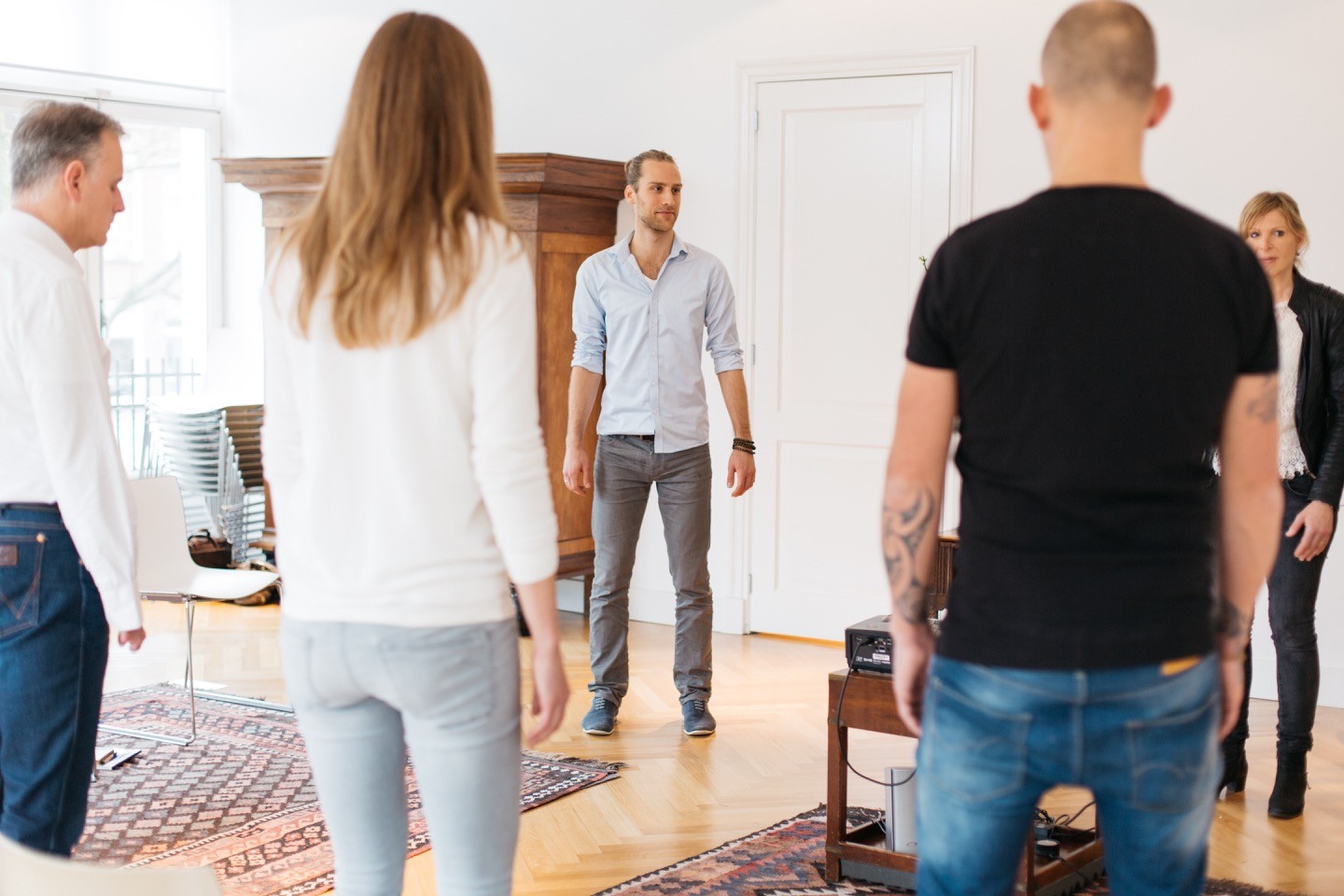 Method
Great Communicators was founded because we believe that people grow exponentially, both professionally and personally, when we teach them the intricacies of public speaking. We are convinced that every speaker is unique, but that everyone who has to make a presentation is faced with the same challenges. In order to help them deal with these, we have developed our own Impact Method.
This method forms the basis for our courses, coaching sessions and training programs for teams. Our theories, interventions and tools help people speak with confidence and impact. We stimulate your development as a speaker at three levels: Performance, Psychology and Presence. This goes far beyond teaching you tricks; we help you truly realize a change within yourself. Click here to learn more about the Impact Method.
For whom has the media training program been created?
Media training is essential for anyone who has to deal with the media on a regular basis and/or has to represent their company on a regular basis. Whether you are a CEO, entrepreneur or employee, talking to the media is a great opportunity to allow a wider public hear your message.
Why Great Communicators?
Great Communicators helps people and companies tell impactful stories. Only too often, we see ideas, solutions and visions lose their impact during the course of a presentation. This could be due to a clumsily-constructed story, unclear communication or insecurity of the speaker. In order to help speakers make maximum impact with their message, we have developed our own method: the "Impact Method". Our thorough, bold approach has helped thousands of speakers, professionals and companies. We have worked together with a.o. TEDx, Triodos, The Rijksmuseum, RTL, Microsoft and Amnesty International.