Powerfully present yourself, your idea or your company in two minutes
Closing the deal was easy in the days when you sat around a table and didn't have to keep your (social) distance. Now, from behind a screen, things are different. All of a sudden it is not as easy to convince others – whether they be colleagues, clients, your partner or your boss. Somehow, your message doesn't seem to come across as clearly.
And you are not the only one facing this challenge. Which is why we have developed our online pitch training program. In three sessions, you learn how to successfully convince others, in a way that makes the screen dissolve into thin air.

Whether this be selling an idea to a client or convincing your team to accept a proposal – we often find ourselves pitching ourselves, our ideas and our plans. And these days, that often has to take place online. That is an even greater challenge, as the screen is not good at bringing across your non-verbal communication. Perhaps you have found that your pitch that always guaranteed you success all of a sudden has considerably less impact. Or that you somehow fail to convince your colleagues of your point of view during an online meeting – while normally this was never an issue. During our online pitch training, we provide you with valuable tools.
What will it bring you?
During the online pitch training we deal with the following issues in a practical manner: What are the building blocks of a powerful pitch? How do you ensure that your message truly gets across? How can you inspire and motivate your audience? And how do you tell a good story (online)?
After completing this online training:
You can give a solid 1-minute pitch about yourself, your ideas or your company
You know which elements are fundamental for making every pitch a killer pitch
You will jump off the screen
Furthermore, you are given feedback on your body language and on how you use your voice. We call this your online performance. Because how you tell something is just as important as what you tell.
At the end of the training, you will have developed a killer pitch and will know exactly what to do to make an indelible impression on your audience.
Program
The pitch training is made up of three blocks. The first two are 2.5-hour online training sessions. The last block is a telephone coaching session of 45 minutes. In order to guarantee that all participants receive sufficient individual attention, the groups do not exceed 12 persons.
For whom are these sessions?
The aim of a pitch is to convince others of your idea. We all do this, several times a day.
This training program is suitable for everyone who wants help with (once again) creating a killer pitch that will allow you to present yourself, your vision or your company with power – both online and offline.
Investment
The online pitch training represents an investment of  € 399 excluding VAT.
This includes two online training sessions (blocks) of 2.5 hours each and a personal telephone coaching session of 45 minutes.
Zoom
All our training sessions take place through Zoom, in a secure environment that is accessed through a password.
In Zoom, we use break-out rooms, allowing you to practice in smaller groups, with plenty of opportunity for personal feedback.
Register
Register here for the online pitch training. Do you have any questions? Please contact us .
Data online pitch training
Of course we apply the regulations of the RIVM. The 1.5 meter distance is guaranteed, we have enough disinfection materials for everyone and the areas are extra cleaned and disinfected.
Read all our house rules here.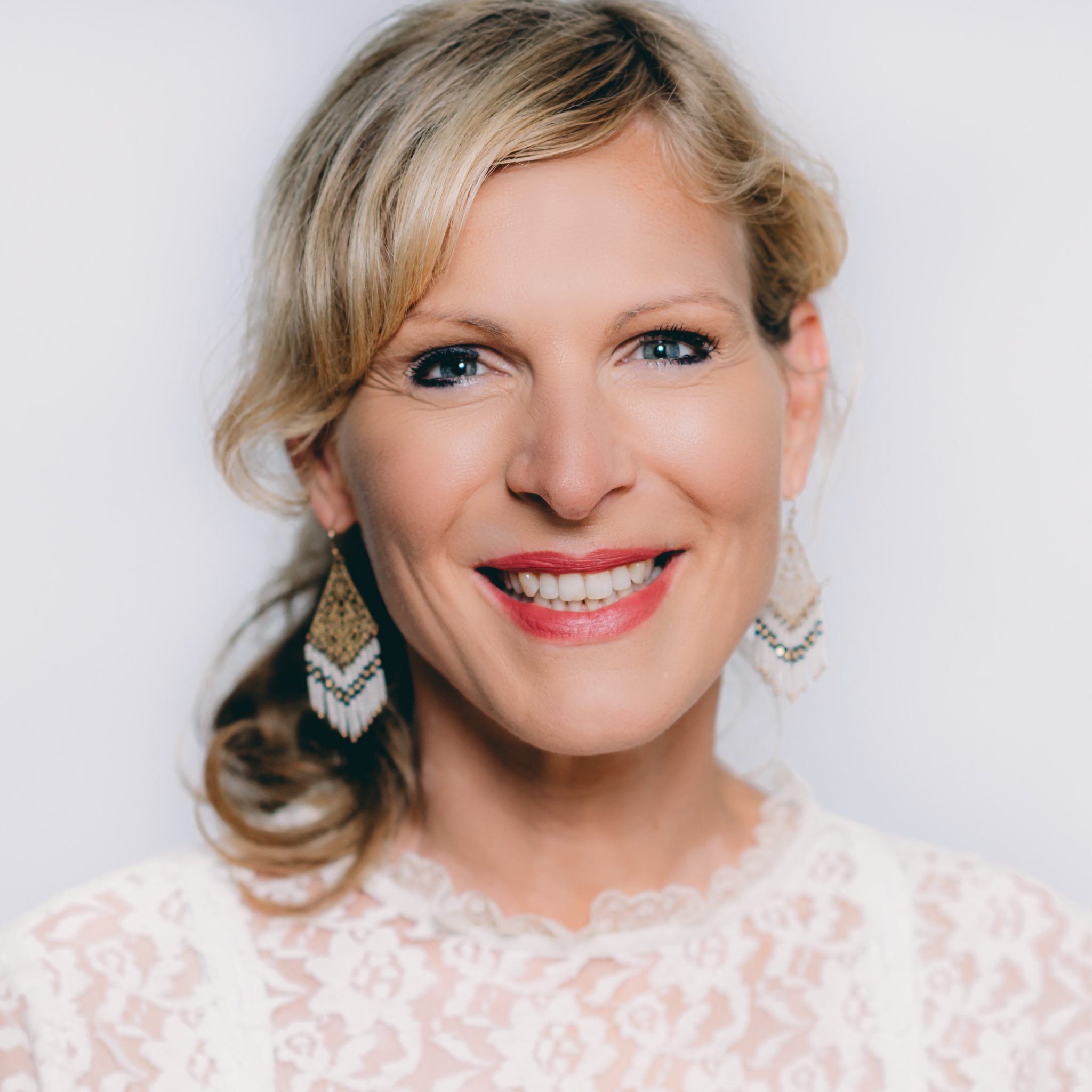 Katinka specializes in personal leadership. Speaking is all about identity. The more you are the best you can be, the more your story belongs to you. And the more impact you have. 
According to Katinka, such moments of inspiration and energy never lose their magic. Combining her sharp analysis with practical tools, along with her positive energy, allows her to bring out the best speaker in yourself.